Summary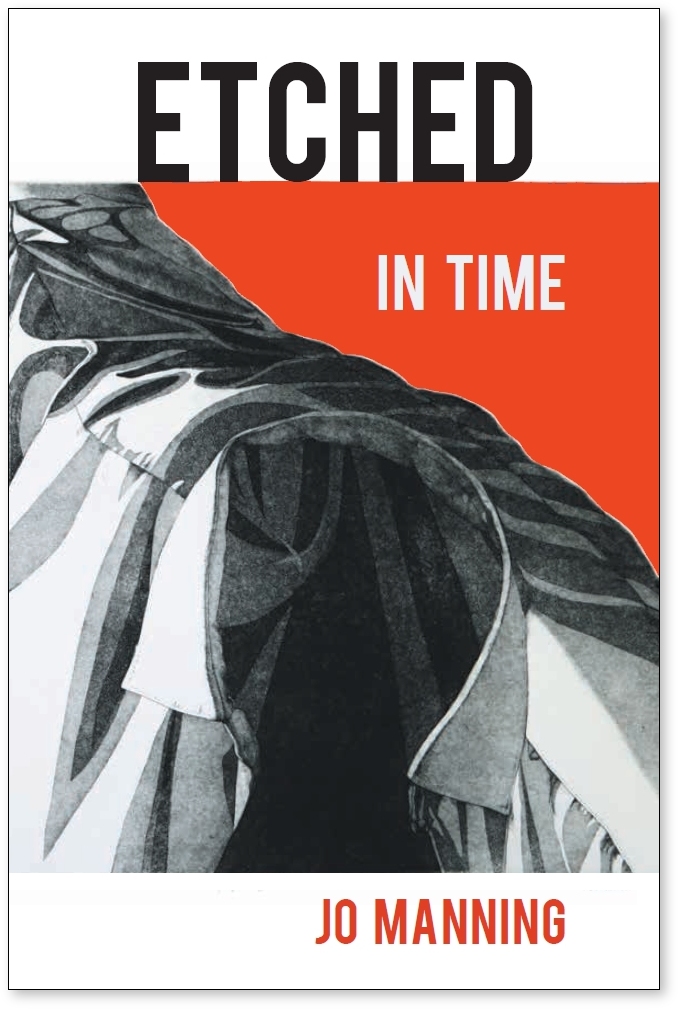 A small town childhood of mysteries and secrecy in the years after one war. Discovering new worlds as a student at the Ontario College of Art during a second war. Marriage, betrayal, divorce and an artistic career as one of Canada's foremost printmakers.
Jo Manning's Etched in Time is a memoir of a remarkable life. Tragedies and triumphs, successes and setbacks, all catalogued with honesty and insight.
But this is more than one woman's story. Manning offers an insightful look at life – especially for women and artists – in the last half of the 20th Century. She catalogues the challenges and opportunities, charts the changing times and shares her experiences as part of a new generation of Canadian artists challenging traditions.
Etched in Time is both memoir and history. It's a look back at nine decades, delivered with candour, wisdom and the sharp eye of an artist.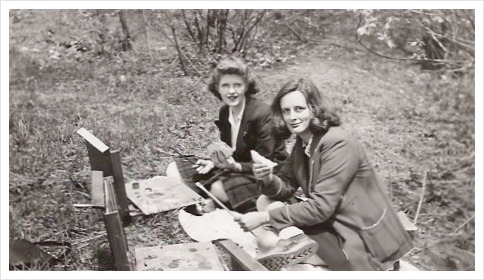 Jo Manning and Mary Ross, 1944 (Photograph by Don Fraser)
---
Excerpt from the book
Harold Town might have been a noted rebel, but he was not alone. Irrepressible Ken Saltmarche was a lean, even cadaverous Welshman with a booming laugh. With Town, he had been a part of many escapades at the college. Saltmarche had studied at the Cranbrook Academy of Art, an avant-garde art school in a Detroit suburb, and entered our second year bursting with new ideas he had discovered there. This of course did not go over well with the conservative faculty, and his progress through the OCA was rocky.
Since Ken's father worked at the Ford plant in Windsor, near Amherstburg, we occasionally travelled home together, with my father picking me up at Ken's parents' house.
One Christmas holiday, we arranged to meet his brother and a friend outside a pub in Hamilton after supper and drive to Windsor. When we got there, his brother was sound asleep in the car and it took time to wake him — a lot of time. We began the drive around midnight, an unwise decision since he was still somewhat under the influence and it had started to snow. We made it barely 40 kilometers before we were stuck in a snowdrift in the lonely countryside near Brantford. Ken's brother and his friend fell asleep, while Ken and I huddled in the backseat until dawn. Ken was very impressed when I sat on his feet to keep them warm.
The snow stopped, and at first light the two of us made our way by foot through the drifts, guided by the beacon of a lighted window some distance from the road. A laconic old farmer who lived alone thought we were nutcases (how true!), and fed us oatmeal. When we arrived back at the car the men were awake, and we finally arrived in Windsor in the afternoon. We found Ken's Welsh family gathered around the piano singing songs of their country with a melodic beauty I had never heard before, an anticlimax to an eventful trip. (Ken made his mark as a brilliant arts administrator, returning to his Windsor home after graduation and, with formidable powers of persuasion and a wonderful eye for art, guiding the creation and growth of the Art Gallery of Windsor.)
---
The book is available in soft cover and eBook through the following retailers:
The book is also available at Volume One Bookstore in Duncan, Munro's Books and Bolen Books in Victoria, Ivy's Books in Oak Bay and Tanner's Bookstore in Sidney.