On a fine spring day in Victoria, March 30, 2016, we celebrated the birth of Jo's book, Etched in Time!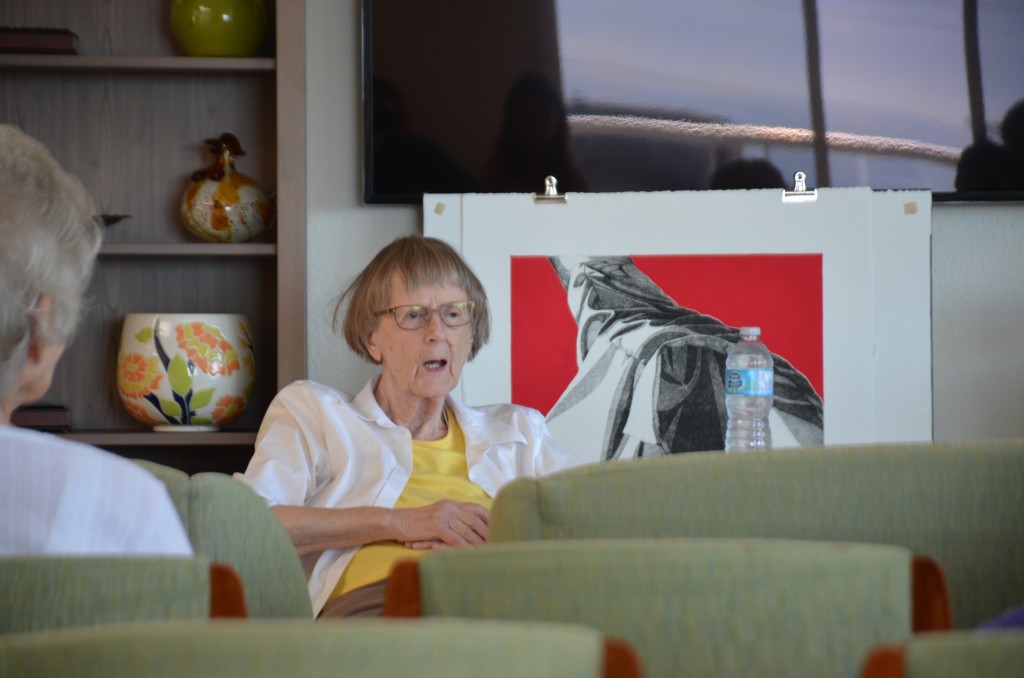 Jo chatting with the early arrivers.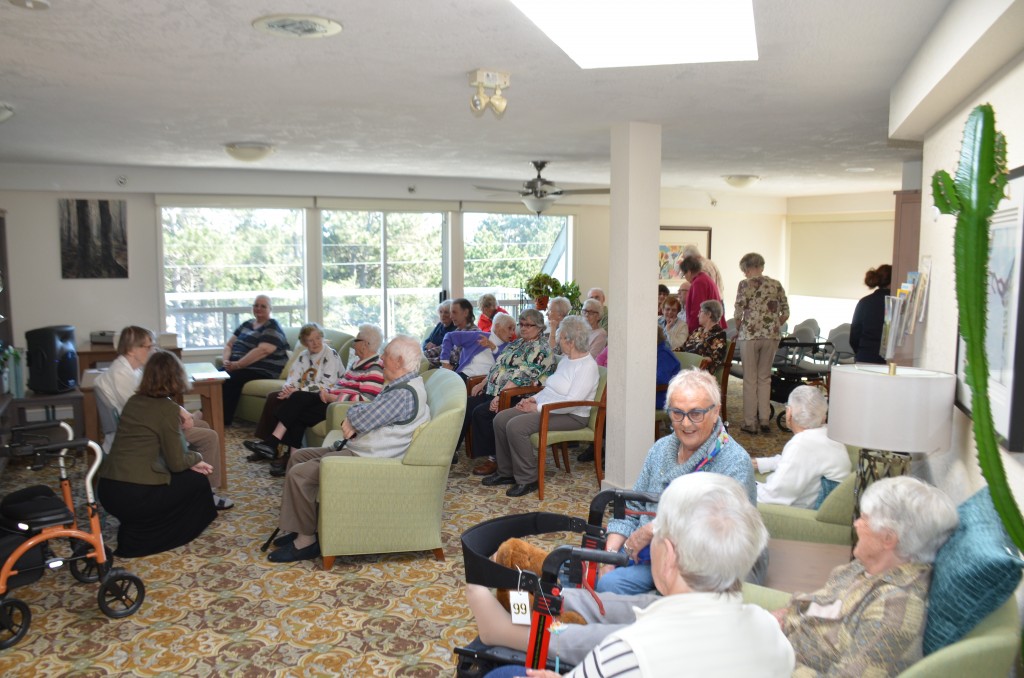 Full house at the event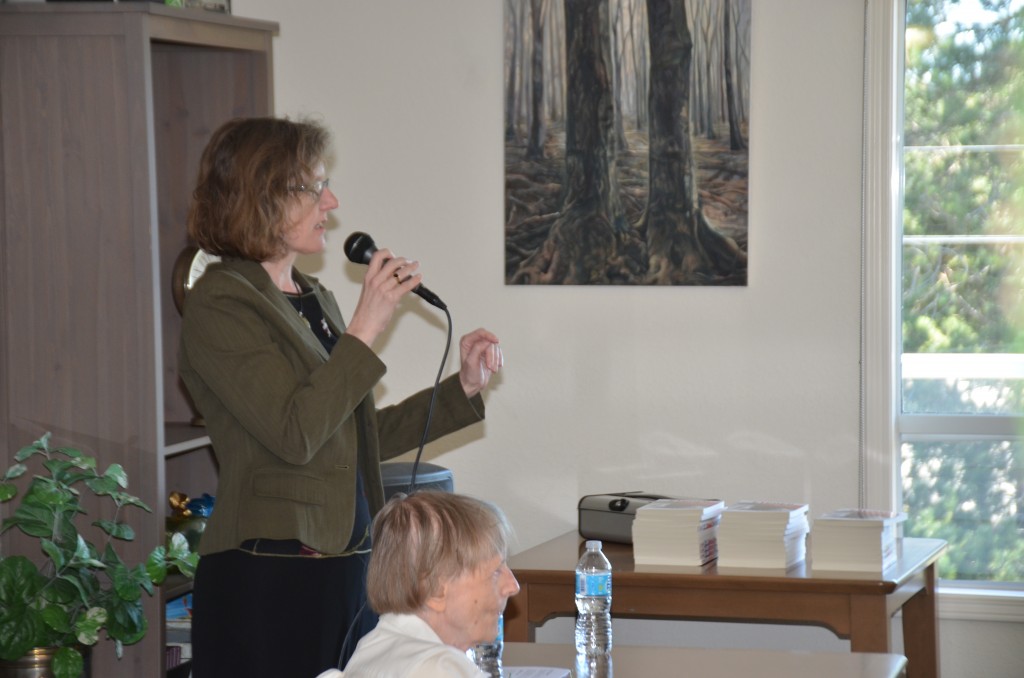 Long time friend and former Provincial Librarian, Jacqueline van Dyk, MC for the day, introduces Jo.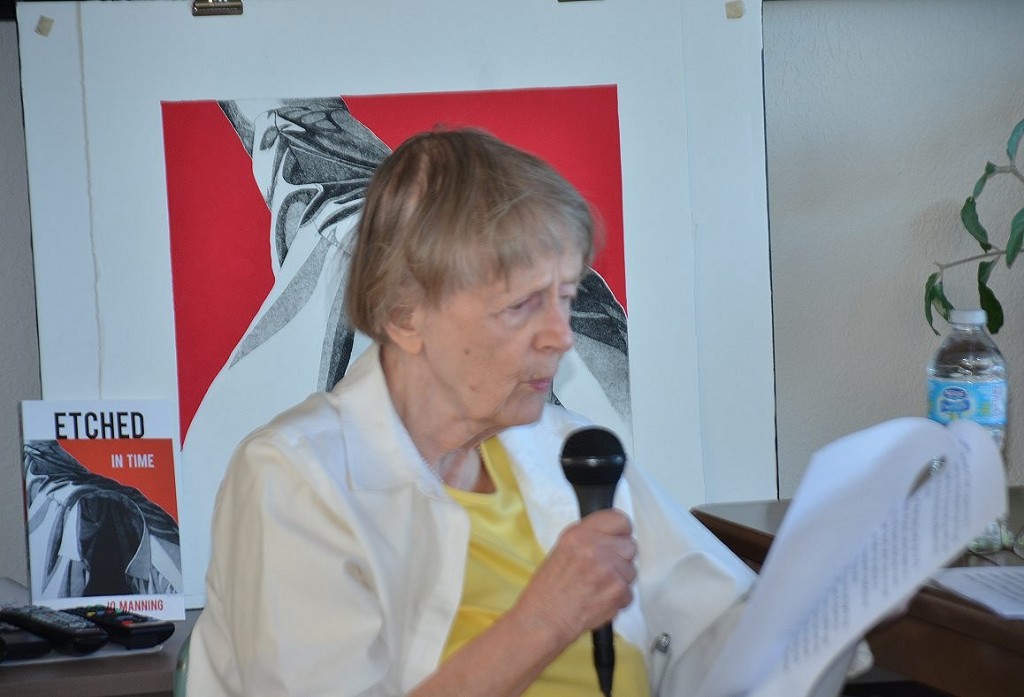 Jo reading an excerpt from her book.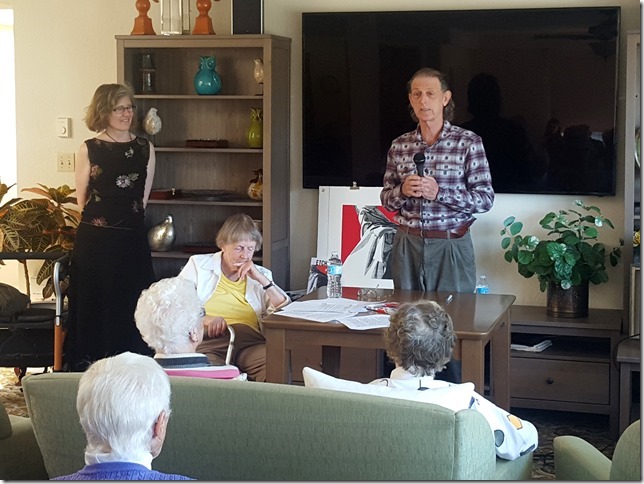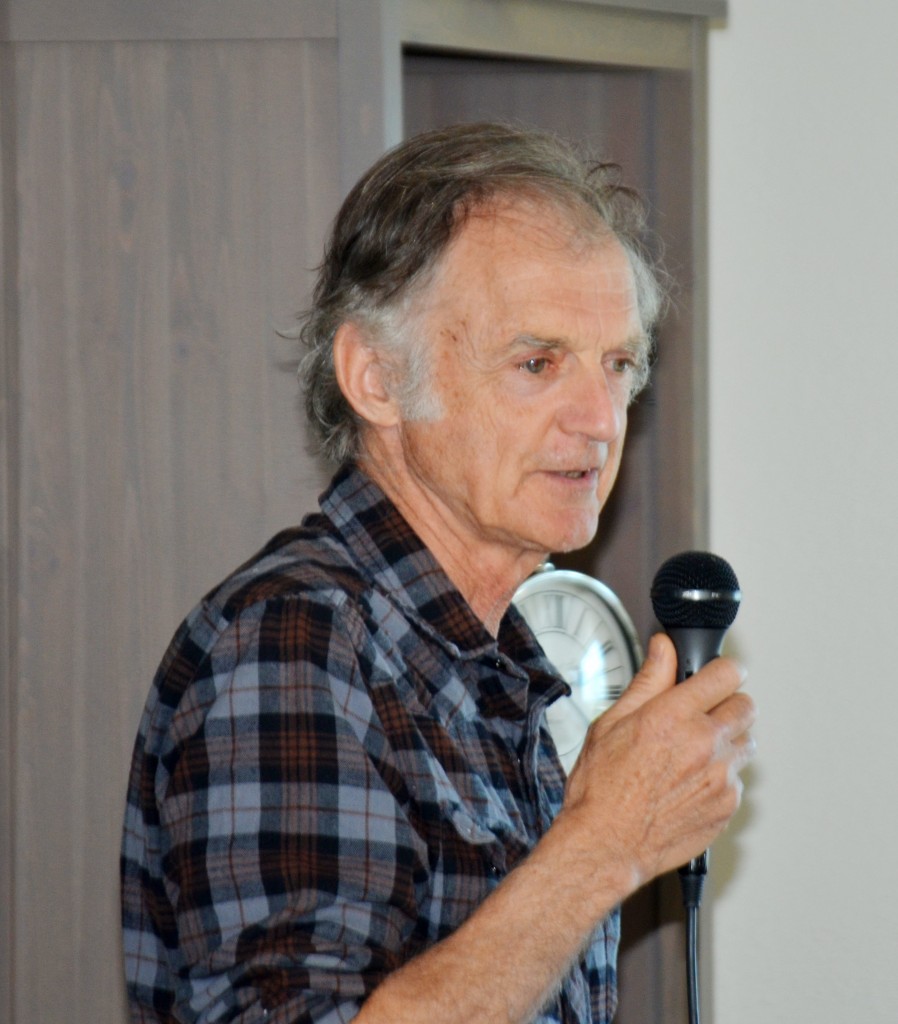 Jo's sons Peter and Paul talked about their mother's accomplishments and how she influenced
their own lives and careers.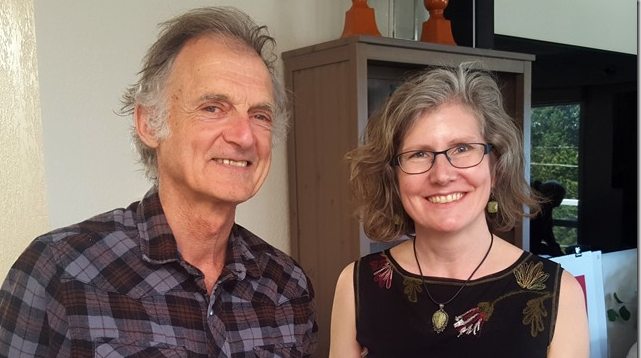 Jo's son Paul with MC, Jacqueline van Dyk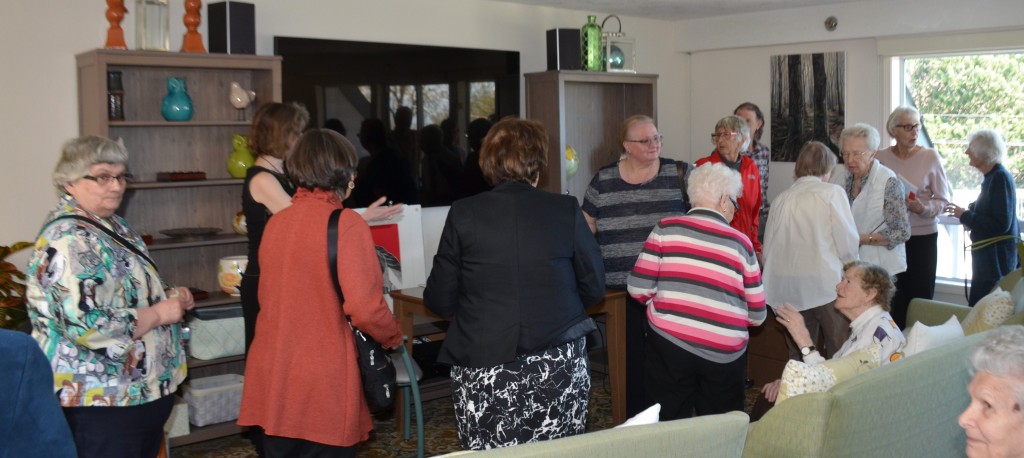 Lining up to buy the book.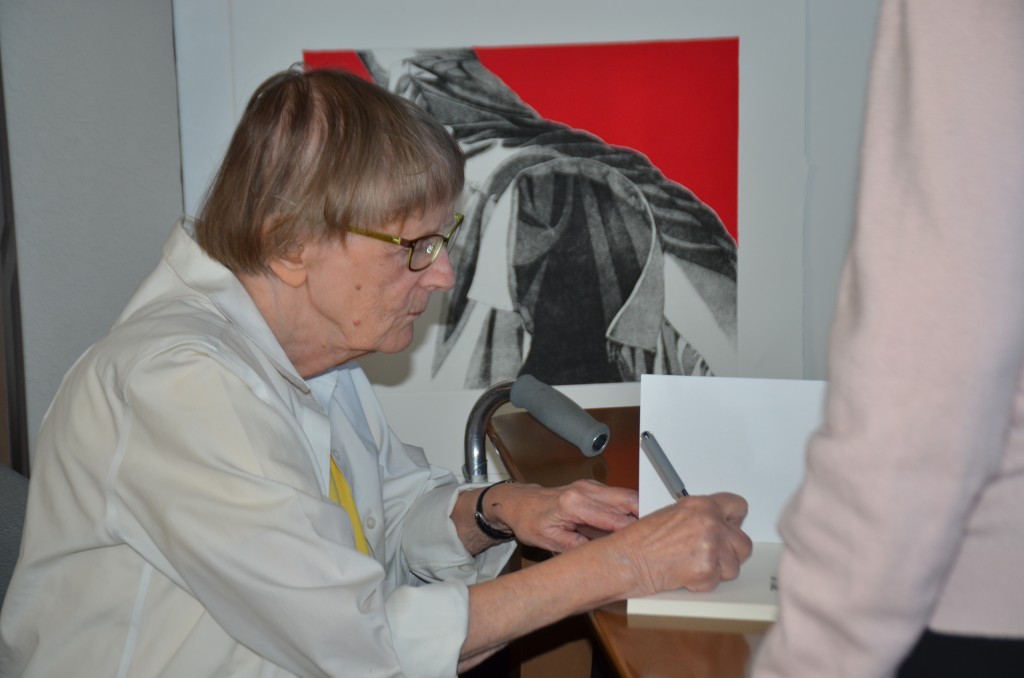 Jo at the signing table.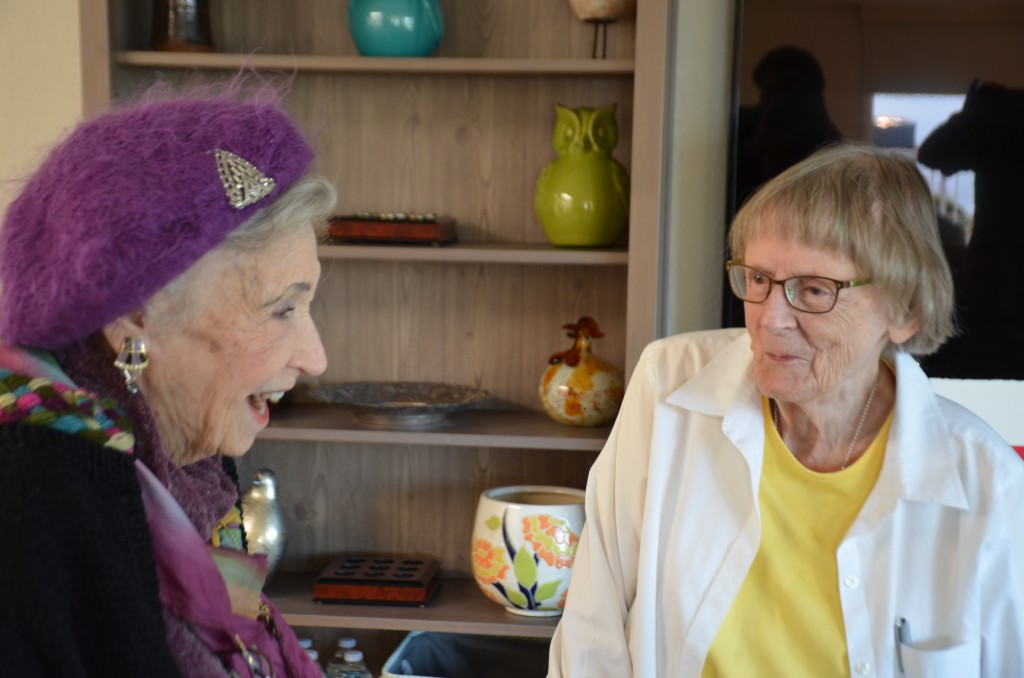 Victoria artist and fellow print-maker Pat Martin Bates joins the party to congratulate Jo.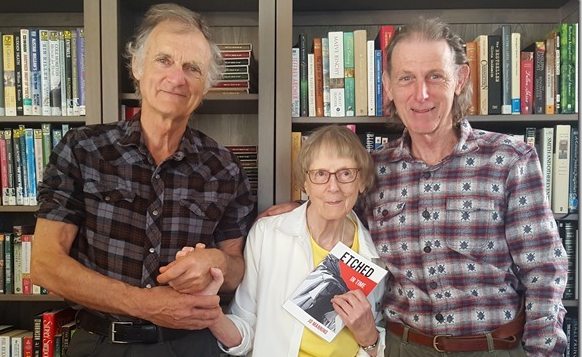 Jo with her sons, Paul and Peter.
Photography by Dennis Robinson and Neil Firkins